Kitchen Sink
Luxury Gold and Copper Kitchen Sinks UK, London
Looking for a kitchen sink to add elegance and sophistication to your home. At Luxury Tiles UK we offer a superb range of luxurious gold and copper sinks in different styles. Bring a modern look to your kitchen with a gold Belfast sink or blend copper with traditional wooden solid wood countertops to create a completely unique look for your home. Whatever your style or kitchen requirements we've got you covered with a great range of designer kitchen sinks.
Practical, stylish and incredibly durable, our fantastic range of designer kitchen sinks are available in under-mount or Belfast styles and Gold or Copper finishes. Coated in a special nano-coating the Ellsi sink range is antibacterial, scratch-resistant and can be simply wiped clean after use to remove oil and water.
Choose a luxury gold under-mount sink for your kitchen island or replace a tired looking Belfast sink with a modern brushed copper sink to give your home a modern makeover. Combine with marble, quartz or wooden worktops to create a showroom finish that your friends and family will love.
As well as being aesthetically stunning our luxury copper and gold sinks are incredibly practical and feature a hard-wearing coating to help them stand the test of time. Choose from single bowl or bowl and a half options for maximum versatility. Take inspiration from our selection of designer sinks all manufactured to the highest standards.
Featuring super deep bowls the Ellsi range of sinks are great for cleaning pots, pans and baking trays while the rust and corrosion resistant coating will help to ensure a long lifespan. Choose the under-mount option to maximise your kitchen worktop space or opt for the Belfast sink to make your new luxury sink the focal point of your kitchen.
At Luxury Tiles UK we bring you the best kitchen products on the market with sinks and taps from some of the best designers. Our focus is always on quality and we pride ourselves on offering some of the best prices when compared to high-street retailers. Order online now and don't forget to take a look at our fantastic selection of wall and floor tiles.
Read more
31% Sale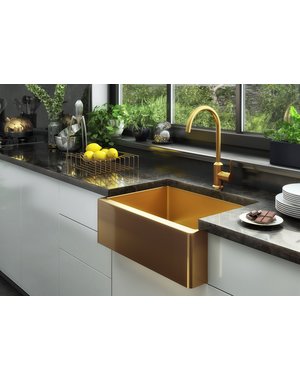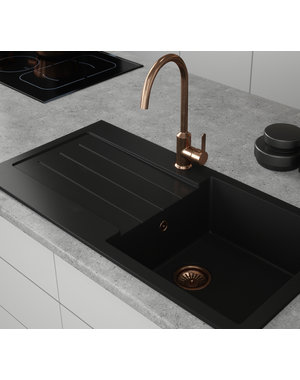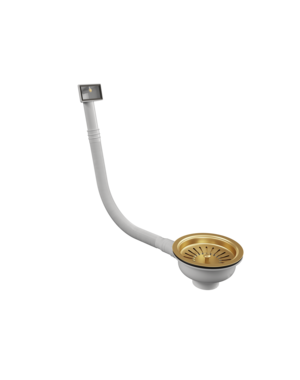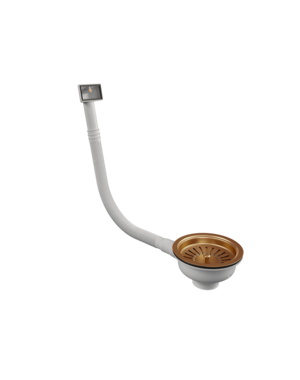 32% Sale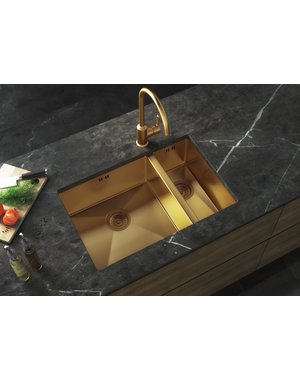 30% Sale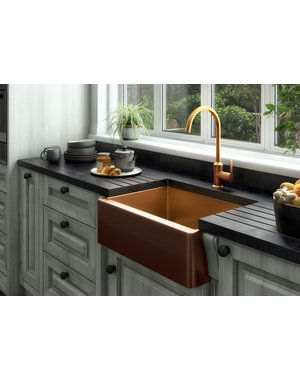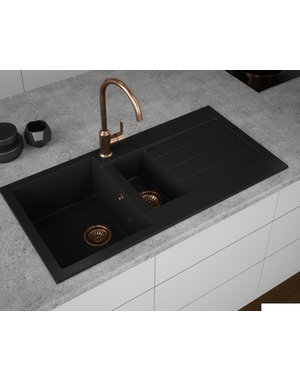 29% Sale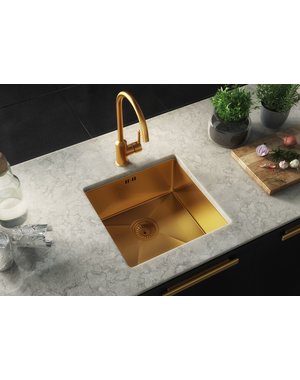 30% Sale